As a Communication Arts and Sciences student , you have a foundation of strong communication and analytical skills, and it's up to you where you decide to apply those skills – which industry, which job, etc. What better way to make that decision than by doing an internship so you can test out different options?  In the past, communication arts and sciences students have secured internship positions such as:
Leadership Trainer – American Red Cross
Advertising Assistant – Advertising Company Arts Festival
Sales Trainee – Fortune 500 Company
Legislative Aid – Local Congressman
Speech Writer – State Senatorial Political Campaign
Conference Coordinator – Human Resources Development
Students completing internships who wish to receive credit should register for CAS 495: Communication Arts and Sciences Internship (1-3 credits). One credit hour is equal to 45 hours of work; therefore, in a regular 15 week semester, 3 credit hours are equal to 9 hours of work per week, or a total of 135 hours of work for the internship requirement.
Approval from the internship faculty coordinator is a prerequisite for registration. Once you have gained approval, you can apply for credit.
Internship Faculty Coordinator: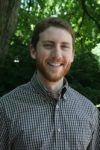 Teaching Professor in Communication Arts and Sciences, Internship Coordinator, CAS Club and Lambda Pi Eta Advisor